This giveaway has ended, but check out our current giveaway! (it's the one at the top : )
Yay, I've just become an official Vegan Cuts Ambassador!  To celebrate, I thought it would be appropriate to have this week's giveaway be for a Vegan Cuts Snack Box.  For those of you who don't know what Vegan Cuts is, it's a monthly vegan snack and beauty box subscription service.  For the snack box subscription, they offer a monthly delivery of 7-10 snacks, most of which are gluten-free!
Although Vegan Cuts is known for their curated beauty and snack box subscriptions, they also have an awesome online marketplace with a ton of interesting vegan food, home, and beauty items!  I pretty much want everything they sell.  Plus, the prices are amazingly decent, which is a huge bonus!  See giveaway details below.  Open to residents of the US and Canada.
What's Included:
One Vegan Cuts Snack Box delivered right to your door that contains 7-10 vegan goodies (mix of full and sample size products).   Snack box pictured is just an example, items change month-to-month. Most products are usually gluten-free.  This box will ship sometime in September, at the same time as their monthly snack box shipments!
Best of luck, everyone : )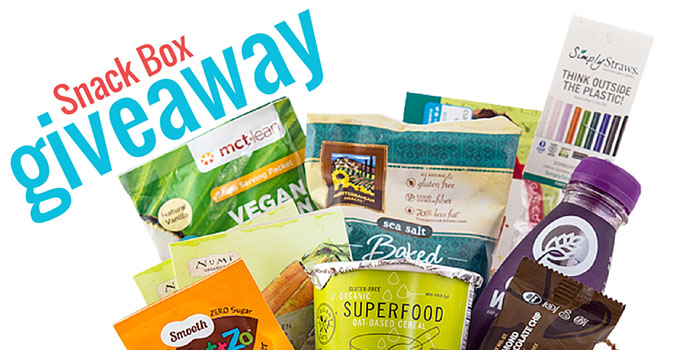 Photo Credit:  VeganCuts
Disclaimer:  I am paying for this giveaway out of my own pocket, but if you do happen to purchase anything from VeganCuts.com through any of the links above, we will receive a small commission on it. This doesn't cost you anything extra and these commissions help support the vegan community by keeping this site running and growing, woo hoo! Thanks so much!