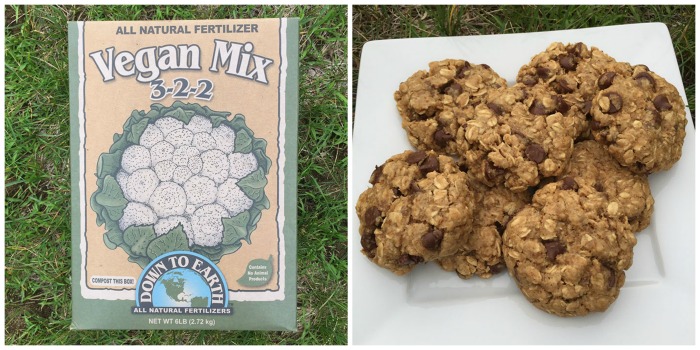 Today I did a quick tour of how my veganic garden is doing and also showed the Down To Earth vegan fertilizer I've been using for 2 years with success!  I use the no-dig, lasagna method of gardening which has worked out really well!  Also, today's Vegan Daily Discovery is this awesome Oatmeal Walnut Chocolate Chunk cookie recipe from VeganRicha.com, one of my favorite blogs!
Daily piece of wisdom:
On your daily journeys, listen to those inner signals that help you make the right choices- no matter what anyone thinks. – Taken from the book Everyday Wisdom for Success
Follow me (@veganshowoff) on the Periscope App to see my live vegan-related broadcasts of recipes, product reviews, & natural living tips!