On this broadcast I tried the new Daiya NY Style Cheezecake live for the first time ever!  It was a lot better than I thought it would be since I'm not a huge Daiya cheese lover (although I know some people are crazy about it!).  Read the full review here.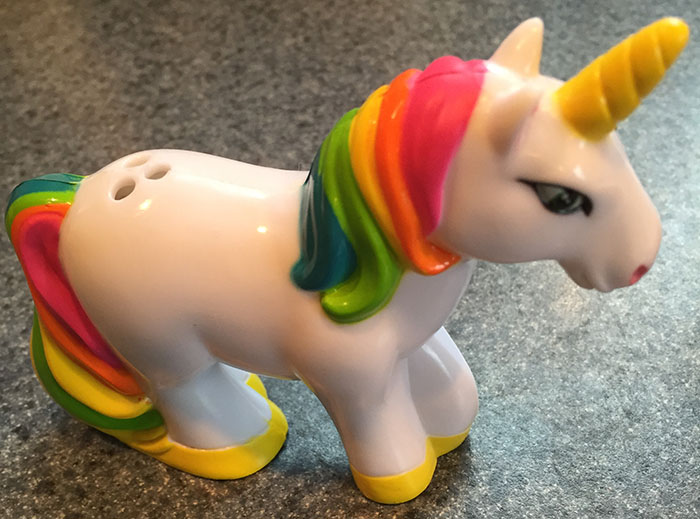 I also showed off my new toy my boyfriend bought me, Sprinkles the Unicorn!  Sprinkles is a unicorn that doubles as a sprinkles dispenser and the vegan sprinkles "poop" out it's back end! LOL I love Sprinkles the Unicorn!
The quote of the day was:
Never doubt that a small group of thoughtful, committed citizens can change the world. Indeed, it is the only thing that ever has. – Margaret Mead
Follow me (@veganshowoff) on the Periscope App to see my live vegan-related broadcasts of recipes, product reviews, & natural living tips!