Beanfields Nacho Bean Chips Review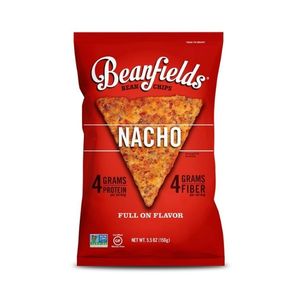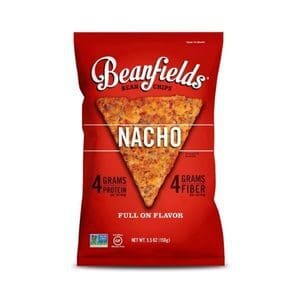 Product Name: Beanfields Nacho Bean & Rice Chips
Product Description: Nacho-flavored chips made from wholesome ingredients like black beans, navy beans, and brown rice.
Brand: Beansfields Snacks
Dietary Notes: Gluten Free, Non-GMO
Summary
These vegan nacho flavor chips are world's above the leading brand nacho cheese tortilla chips both in flavor and nutritional value. I'm so glad I discovered these chips and would give them a million star rating if I could! If you're a vegan and used to love Doritos, then you will want to marry these chips because they are just so much better!
Community Rating:
( reviews)
Beanfields Nacho Bean Chips Review
Wow!  I literally think the clouds parted and these Beanfield's nacho chips fell from the heavens!  How else could they be so delicious?!  Oh I know how!  It's probably because they are made of beans (and I love my beans), are non-gmo, gluten-free, all natural, and of course, vegan!
I was perusing the chip section of my local health food store and I was hungry (of course) and the picture of the giant Dorito-like chip on the front of the bag grabbed my attention (I used to love Doritos!).  I saw "nacho" and figured there was cheese in them so I started to glance away and then the word "vegan" on the front jumped out at me.  It was such a beautiful sight and I quickly grabbed the bag and started smiling and dancing around the store looking for my boyfriend so I could tell him about my discovery! He wasn't that excited since he doesn't like Doritos nor is he vegan, but I continued parading around the store cradling the Beanfield's bag like a newborn baby!
So when my expectations are set really high, I'm always a little hesitant to sample the goods because I'm afraid of being let down.  I think if you've read this far you can probably already tell that I'm a little high on the bean chips! Hahaha.  The first bite evoked hallucinations visions of some fancy pants gourmet Mexican restaurant serving this to accompany their award-winning guacamole or pico de gallo or something.  It really tasted like the most deliciously decadent nacho cheese tortilla chip in the universe, and I truly think it is!  The flavor is complex and amazing, and while it doesn't taste exactly like a Dorito, it is very reminiscent of the popular nacho cheese chip.  It actually tastes way, way better than Doritos and the consistency of the chip is so unique, crispy, light, and delicious!  I've never had a chip made primarily out of beans before so I don't know how other bean chips compare.  The first ingredient is black beans, and the second is navy beans, with the third being long grain rice (so there's a lot of beans in this bag!).  I'm also happy to report that they haven't caused me to break wind more than usual (for those of you who care about that kind of stuff, these seem to be low on the fart factor scale).
Beanfields Nacho Bean Chips Ingredients and Nutrition Facts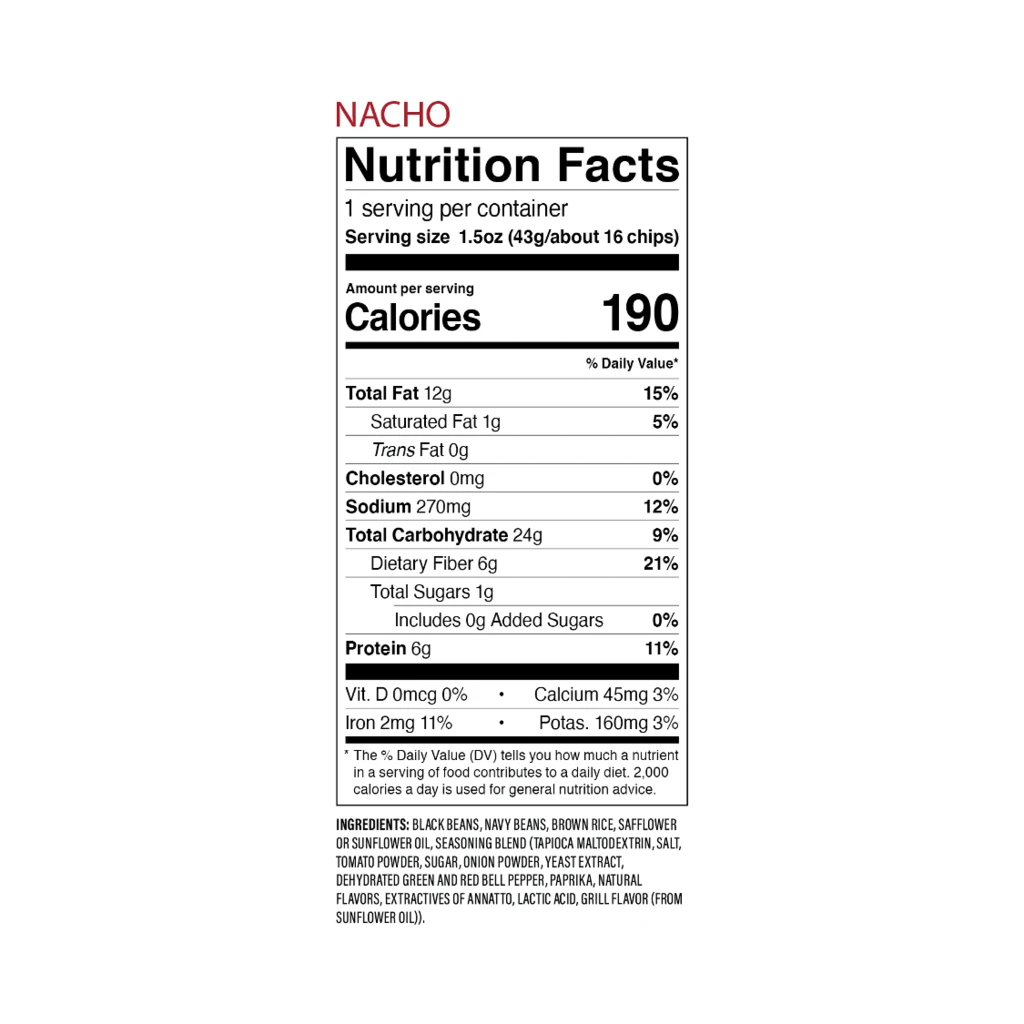 I'd also like to give them props for the fact that they are a family-owned business and every one of their products is vegan and farmed and made in the good ole USA!  Update:  Beanfields Snacks was acquired by Powerplant Ventures in 2017, so it is no longer family owned.
If you've tried these vegan nacho chips, let me know what you thought of them below!  If you haven't, then get to it ASAP, because trust me, they will not let you down.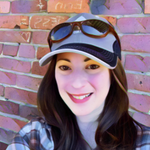 Nicole
Long time vegan living in upstate NY.  Web developer and founder of Vegan ShowOff.  She's addicted to ice cream and loves hiking, snowboarding, gardening, and travel.  Read more from Nicole!