Coop's MicroCreamery Vegan Hot Fudge Review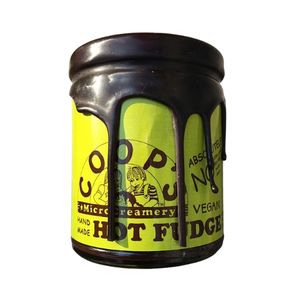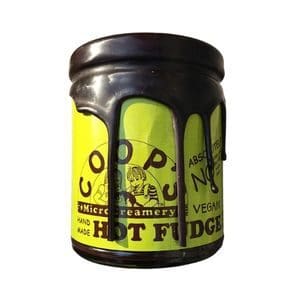 Product Name: Coop's MicroCreamery Hand Made Vegan Hot Fudge
Product Description: A coconut cream based rich hot fudge sauce that's handmade in small batches.
Brand: Coop's MicroCreamery
Dietary Notes: Gluten Free, Non-GMO, Soy Free
Summary
This Coop's MicroCreamery Vegan Hot Fudge is by far the best hot fudge I have ever tasted! It's super creamy, chocolaty, and not overly sweet. The flavors are perfectly balanced and it's just as delicious when it cools down! This Coop guy definitely knows what he's doing!
Community Rating:
( reviews)
Coop's Microcreamery Vegan Hot Fudge Review
This is the best hot fudge I have ever had in my life.  I must say that it was the trademarked "drippy lid" that initially lured me in, plus the fact that it specifically said "vegan".  I bought it and it sat on my counter for like a month because I didn't want to ruin the drippy lid when I opened it.  It seems like it's made of some kind of wax and you have to run it under hot water to peel it off, and you definitely have to destroy the lid to remove it.  Don't worry though, there's a regular metal lid underneath.  I have no idea how or why, but the drippy lid actually smells like chocolate!  I saved mine and left it on my counter and I keep picking it up and smelling it when I walk by.  Wow, that sounds weird but at least I'm not trying to eat it!  Why would I when I have the actual hot fudge to eat instead?!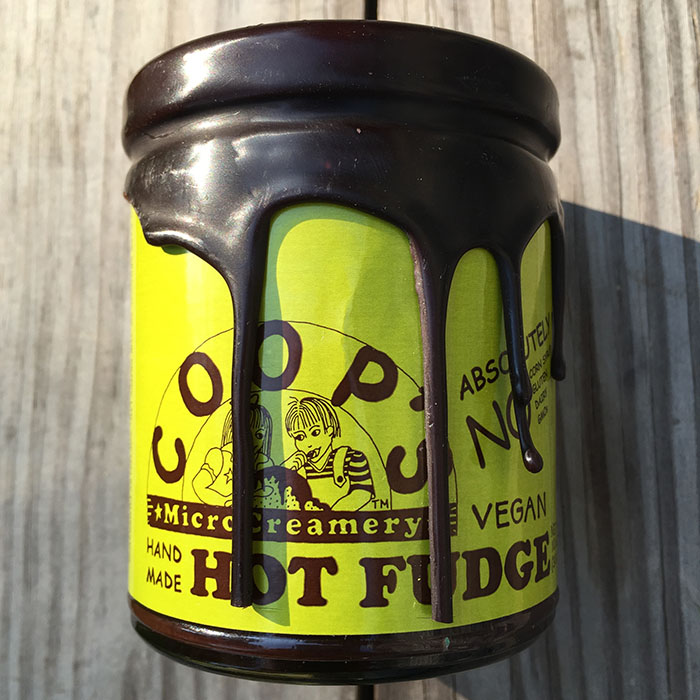 The directions are to take the lid off and heat the whole jar up in the microwave for 30 seconds or heat the jar in a saucepan full of water.  Since I don't own a microwave and I certainly wasn't going to eat the whole jar at once, I figured I'd ignore all of the directions and do it my own way (if you know me you'd know that this is a common occurrence).  
I ended up scooping out a few tablespoons of the fudge into a little glass pyrex container and sticking it in my toaster oven on medium for a few minutes. When it started to melt, I just kept stirring it and putting it back in to melt some more until all of the sugar crystals were dissolved and it was smooth and creamy!  Of course I had to sample it while I was heating it up by licking the spoon clean in between stirrings!  When it was ready I drizzled it over some So Delicious Cashew Milk Ice Cream and topped it with some Let's Do Sprinkelz and it was a swiftly disappearing work of art!  I may or may not have also added some vegan coconut milk whipped cream on there too : )
I loved how even when it hit the ice cream and eventually cooled down, the texture remained ultra smooth!  Coop's MicroCreamery is a small company based out of Watertown, MA and they do make dairy hot fudge as well so be careful to purchase their product that says "vegan".  It's clearly marked, but I just thought I'd mention it since you might get distracted by the drippy lid when shopping!  
This fudge is a coconut milk-based hot fudge but there's no hint of coconut flavor at all (to me anyway). Not that I don't like coconut flavor, I just want to taste a traditional hot fudge flavor and that's what you get with this vegan hot fudge!  This fudge is also hand-made with the little initials ("JB" in this case) of the person that made it handwritten on each jar.  I want JB's job of hand-making vegan hot fudge all day! Although I would have to sample each batch and that would seriously cut into the profit margins haha.
Coop's Vegan Hot Fudge Ingredients and Nutrition Facts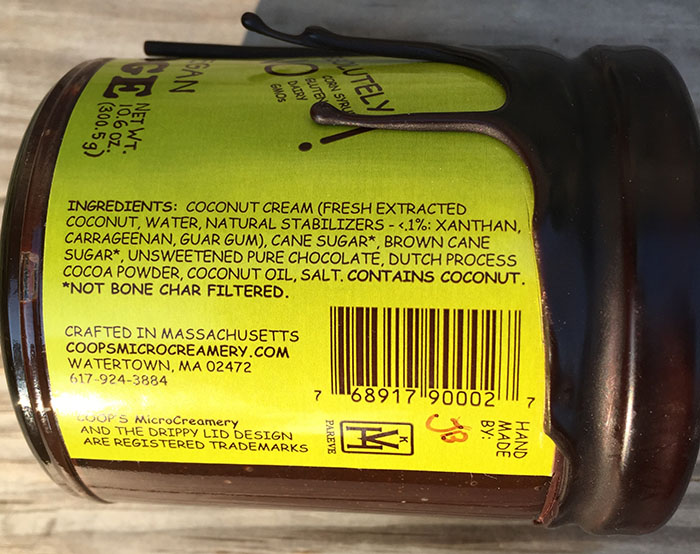 I could barely write this review without thinking about having some, it's really that good!  At first I thought it was a little pricey but a little goes a long way when heated up and I've already had 2 extremely generous servings and have barely put a dent in the jar!  After tasting it I can honestly say it's well worth the splurge (and then some)!  I'm curious to know if any of you have tried it yet, so let me know below!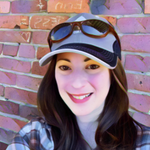 Nicole
Long time vegan living in upstate NY.  Web developer and founder of Vegan ShowOff.  She's addicted to ice cream and loves hiking, snowboarding, gardening, and travel.  Read more from Nicole!