Trader Joe's Vegan Cream Cheese Review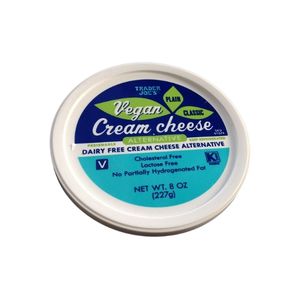 Product Name: Trader Joe's Vegan Cream Cheese Alternative
Product Description: A dairy-free cream cheese alternative spread with no partially hydrogenated oils.
Brand: Trader Joe's
Dietary Notes: No Partially Hydrogenated Oils
Summary
Trader Joe's Vegan Cream Cheese is the best tasting plain vegan cream cheese that I've come across so far, and I've tried many! The creamy smooth texture and the tangy aftertaste go perfect with a New York-style everything bagel (smoked paprika optional, but a delicious addition!). Great value for the price!
Community Rating:
( reviews)
Trader Joe's Vegan Cream Cheese Review
I am a huge bagel and cream cheese addict.  Ask anyone that knows me and they will verify that I've had cream cheese with some kind of a bread item (bagel, toast, English muffin) almost every single morning of my life for the past 20 years or more!  Not kidding!  When I was a vegan for a few years as a teen, I ate the Tofutti brand cream cheese because I recall it was the only kind available back then (that I could find).  While it tastes nothing like the Philadelphia brand cream cheese blocks that were always my preference, it has its own special taste that I grew to love.  When I decided to go vegan again a few years ago (this time for life), I began a quest of trying out all of the vegan cream cheeses I could get my hands on.  I've made quite a few vegan cream cheese recipes as well.  This is an ongoing quest of course, but so far in this adventure, this Trader's Joe's vegan cream cheese is the absolute best tasting one on the market (that I've tried).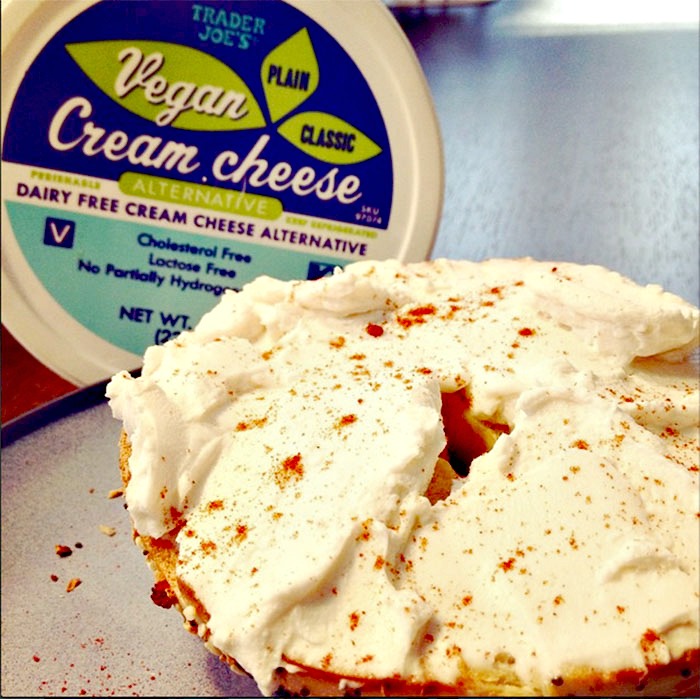 The consistency is so smooth and if you give it a good whipping when you first open the container (there is usually a little liquid/solid separation going on), it turns into a luxurious creamy spread!  The flavor is mild with a bit of tang to it.  It's a coconut oil-based spread but it does contain soy (for those that need to avoid it).  The ingredients say that there are "vegan cultures" in it so maybe that's where the tang/zip is coming from since there's no lemon or vinegar listed.  I don't know but it's pretty darned good!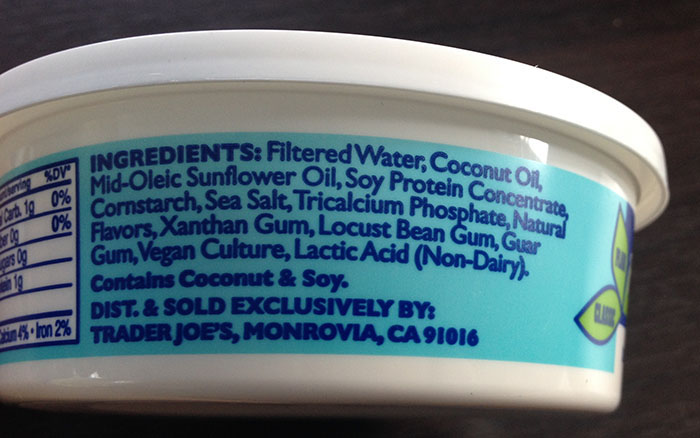 Since I live an hour away from Trader's Joe's I stock up whenever I can but I do buy the Tofutti cream cheese when I run out.  My boyfriend is working in Vermont right now and passes a Trader Joe's on his way home so he just bought me 6 containers of it.  He's awesome and that should last me a few days at least : )
I've also used this cream cheese in my vegan cream cheese frosting recipe and it comes out amazing!  The only problem is that it's hard to sacrifice one of my tubs for frosting since they are a little hard to come by for me (although frosting is a good cause!).
This cream cheese is the best vegan cream cheese in the whole wide world (well that I've personally tried), what do you think?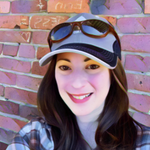 Nicole
Long time vegan living in upstate NY.  Web developer and founder of Vegan ShowOff.  She's addicted to ice cream and loves hiking, snowboarding, gardening, and travel.  Read more from Nicole!