Go Veggie Vegan Parmesan Style Topping Review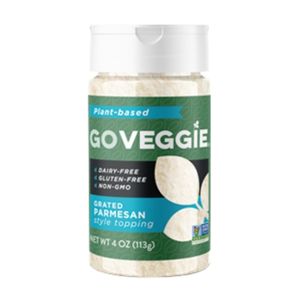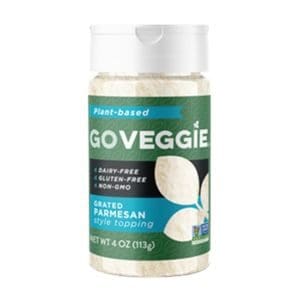 Product Name: Go Veggie Vegan Grated Parmesan Style Topping
Product Description: A grated, dairy free parmesan-style cheese alternative for sprinkling on pizza, salads, or your favorite past dish.
Brand: Go Veggie
Dietary Notes: Gluten Free, Non-GMO
Summary
This Go Veggie! vegan grated parmesan style topping smells just like dairy parmesan. Sprinkled over or baked into your favorite pasta dish, this parm substitute is a convincing alternative to dairy parmesan cheeses!
Community Rating:
( review)
Go Veggie! Vegan Grated Parmesan Cheese Review
I used to love parmesan cheese before I went vegan.  I would sprinkle it on everything pasta related and put a ton on my salads.  I even liked the stinky feet smell that went along with it.  After I learned about the sadness of the dairy industry, I knew I'd never be touching the stuff again and started looking for a decent replacement.  This is actually the one and only commercial vegan "parmesan" I've ever tried.  I started making my own parmesan style topping out of nutritional yeast (yum), cashews, salt, garlic powder, and onion powder.  I really love this homemade replacement and although it doesn't melt, it actually has a unique flavor that's superior to dairy parmesan cheese (although doesn't mimic the taste exactly).  I call it my Cheezy Sprinkle and I can literally eat it by the spoonful (and know it's actually good for me too!).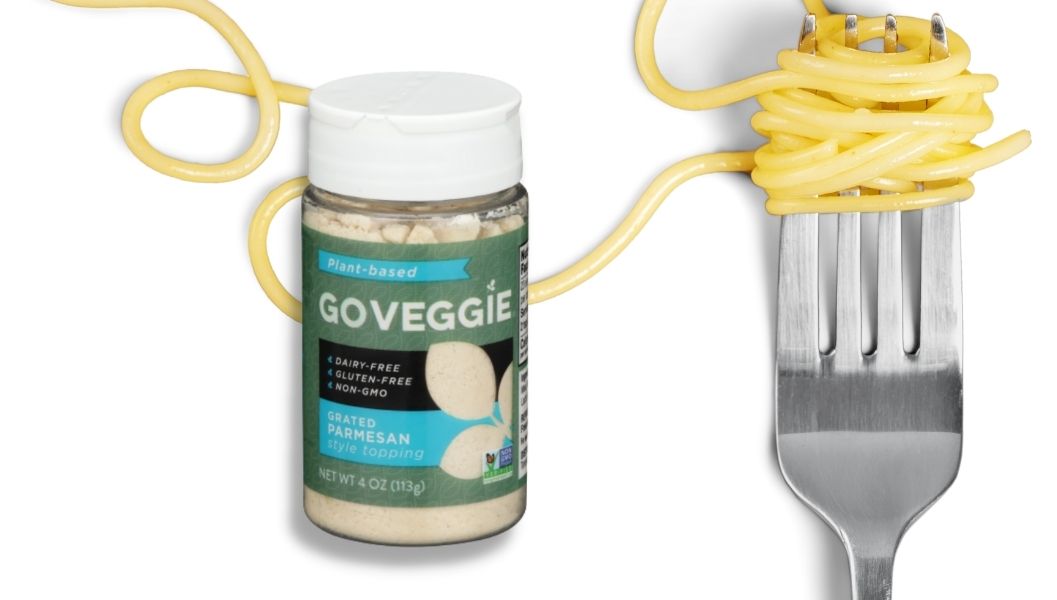 Even though I was quite satisfied with my homemade parm substitute, I was curious to try a commercial brand to see how it tasted.  Well let me tell you the first time I bought this Go Veggie! Parmesan Style Topping I opened it up and took a whiff and I was totally freaked out by how much it smelled exactly like the shakers of dairy parm I used to buy.  I have a really good sense of smell and if I was blindfolded, I'm not sure if I could tell this apart from the dairy version judging by smell only.  Then I decided to take a spoonful of it and yeah, nope not like dairy parm and kind of nasty straight up, to be honest!
Since it's not really meant to be eaten straight up, I wasn't really deterred by this and still couldn't wait to put it on my pasta.  Well I'm glad the straight up spoonful didn't turn me off because it was amazing sprinkled on my pasta!  It really does taste just like dairy parm if you eat it that way!  I always keep some on hand now to use along with my cheezy sprinkle on salads and various pasta dishes when the mood strikes.  Bonus:  It also contains more calcium than dairy parmesan cheese!
One thing I do is if I'm preparing a lasagna or a pasta dish that I know omnivores are going to be trying, I'll sprinkle some of this on a layer because it gives them a little of the traditional parmesan/dairy smell and taste without scaring them away from my tofu or almond ricotta (not scary things at all but they seem to be to some people I know!).
GoVeggie! Grated Vegan Parmesan Ingredients and Nutrition Facts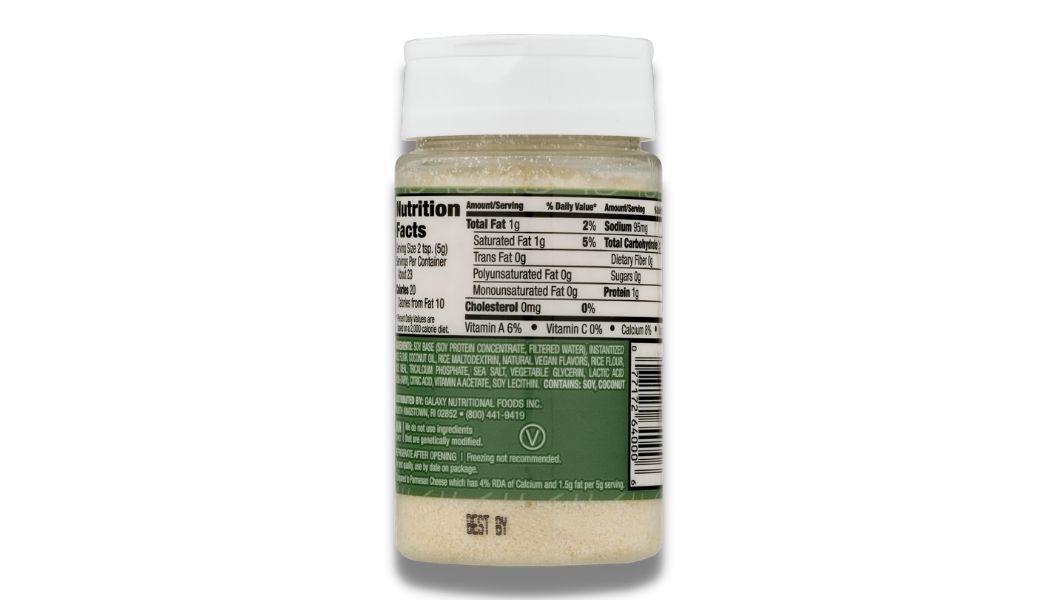 The one thing to be cautious about when buying the GoVeggie! cheese products is to make sure the label says vegan.  They also make lactose free cheeses for people who are lactose intolerant (but not necessarily vegan) and these have casein in them (a milk protein that's definitely not vegan).  This confused me at first but consider yourself sufficiently warned!
Has anyone else taken a whiff of this parm style topping?  Does it totally smell like dairy parm or is just me?  Let us know below if you've tried it!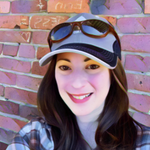 Nicole
Long time vegan living in upstate NY.  Web developer and founder of Vegan ShowOff.  She's addicted to ice cream and loves hiking, snowboarding, gardening, and travel.  Read more from Nicole!