Trader Joe's Fully Cooked Falafel Review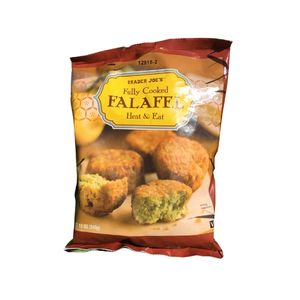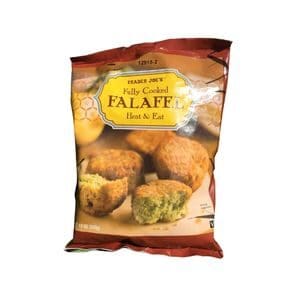 Product Name: Trader Joe's Fully Cooked Falafel
Product Description: Premade falafel balls that come frozen and ready to heat and eat!
Brand: Trader Joe's
Summary
These Trader Joe's Fully Cooked Falafel balls are a convenient, precooked option to making your own falafel. They come frozen and are great to keep on hand to throw into a wrap or on top of a salad for a quick meal. They may not totally hit the mark with satisfying your craving for traditional falafel, but will definitely do in a pinch.
Community Rating:
( reviews)
Trader Joe's Fully Cooked Falafel Review
Pretty much anyone that knows me knows that I'm a huge falafel fan.  My first experience with falafel was as a teenager with the boxed Fantastic Foods Falafel Mix.  You know, the dry powdered stuff you mix with water.  Boy, I've really turned into a falafel snob since then!  Not that the powdered mix wasn't awesome at the time.  They carried it at my local grocery store and I had no idea what it actually was.  I only tried it because finding vegetarian options circa 1990 in a small town was a little challenging, so I was up for trying any random thing I could find.  Of course I had no idea how it was supposed to be served, so I ate it on a hamburger bun with ketchup and mustard.  I shutter to think about that now!  No tahini?!  What was I thinking?!  I'm surprised the falafel police didn't come arrest me.  On a side note, I also always used to eat Fantastic Foods Tofu Burgers (a dry mix you just mixed in with tofu).  These were awesome and I still crave them to this day.  Sadly, they apparently stopped making this mix.  I got the ingredient list from an old Amazon listing so I'm going to try to recreate them…someday LOL.
Anyways, back to the falafel.  I ended up going away to college in Vermont and my friends and I used to drive up to Burlington to this little falafel shop called Ahli Baba's Kabob Shop.  This is when I fell in love with legit, authentic falafel!  Even after I moved back to NY, my best friend Jenn and I would drive up to Burlington all the time just to get the falafel because we were craving it so bad (a 2 hour and 15 minute drive!).  Yes, it was that good.  I've been known to do some crazy things for good food!  The place is still there too, so if you are ever in Burlington, VT definitely check it out.  I've had a lot of different falafel over the years from many different places and made a ton of different recipes but I haven't found any falafel I like nearly as much as Ahli Baba's.  So since my falafel bar is set pretty high, I didn't have very high expectations for these Trader Joe's frozen falafel balls.
They're a tad bit on the dry side for my falafel tastes and the flavor profile is a little different from what I'm used to.  To me they taste more like a chickpea fritter (yeah I know that's kind of what falafel is haha).  I think if someone made these for me and called them "chickpea fritters" and not falafel I'd think they were awesome.  Otherwise I was a little underwhelmed at first.  I made them with a quick tahini sauce (tahini, lemon juice, garlic powder, salt, and water) and fresh garden cukes and parsley.  That's also Trader's Joe's garlic naan in the picture (yummmmm)!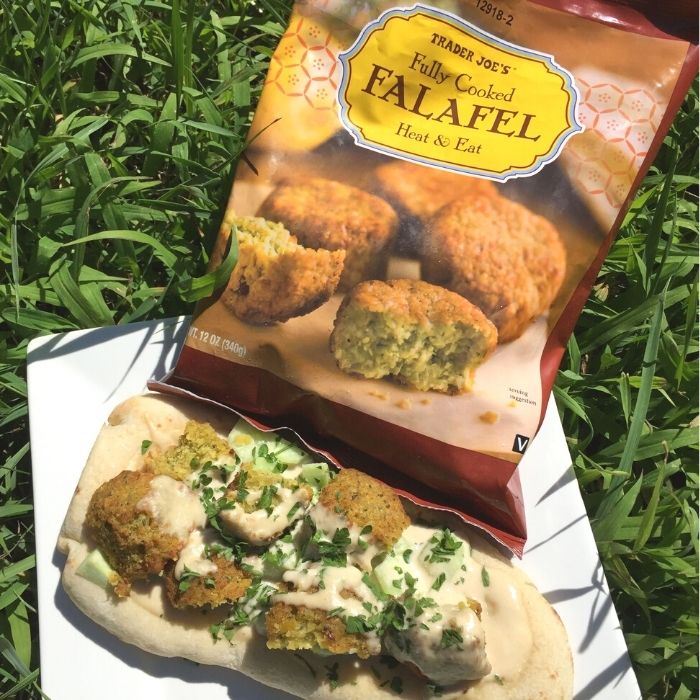 After a few bites the flavor started growing on me for sure!  Now that I've checked out the full ingredient list I can see that there isn't any cumin in them, which is a spice I associate with falafel and is probably why I don't think it has a traditional "falafel" taste.  I know traditional falafel recipes vary by region though!  I guess I was expecting it to taste like the same falafel that's in their premade wraps, which I love and crave sometimes.
Trader Joe's Falafel Ingredients and Nutrition Facts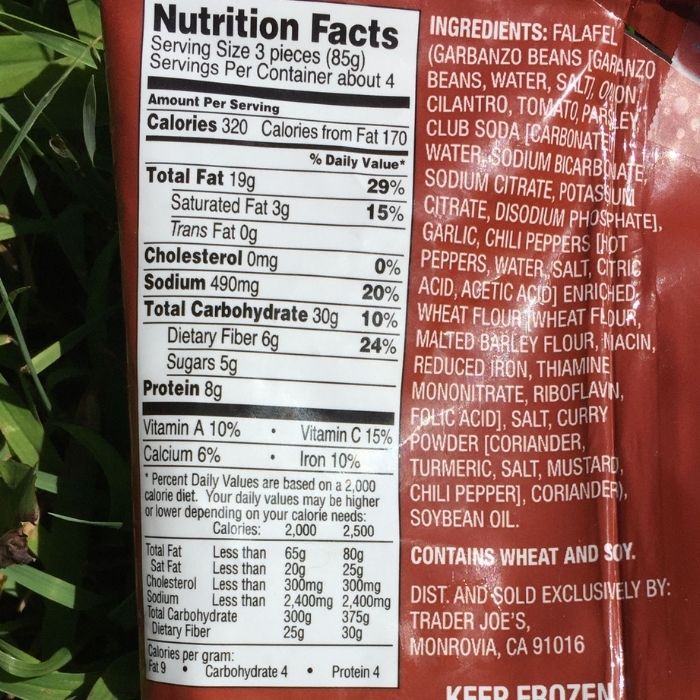 Would I buy Trader Joe's Fully Cooked Falafel again?
Yes, I would definitely buy these frozen falafel balls again!  I think the convenience factor is huge, the flavor profile is good, and as with most Trader Joe's products, the price is decent (good value).  Have any of you tried these and if so, what did you think?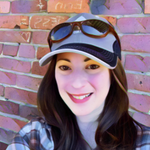 Nicole
Long time vegan living in upstate NY.  Web developer and founder of Vegan ShowOff.  She's addicted to ice cream and loves hiking, snowboarding, gardening, and travel.  Read more from Nicole!