Field Roast Mini Corn Dogs Review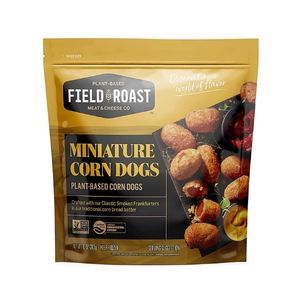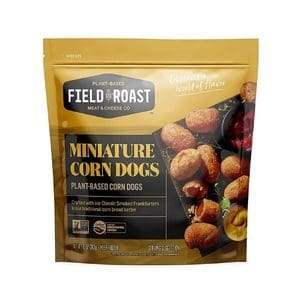 Product Name: Field Roast Plant Based Miniature Corn Dogs
Product Description: Plant-based appetizers that come in a resealable ten-ounce bag containing twelve mini corn dogs.
Brand: Field Roast
Dietary Notes: Soy Free, Non-GMO
Summary
We really enjoyed the texture of these Field Roast corn dogs and accompanied with your favorite sauce, they're really delicious.  The package is resealable, if you want to eat half the bag no problem, just reseal and place it back in the freezer.
Community Rating:
( reviews)
Field Roast Corn Dog Review
While perusing the freezer section of my local grocery store recently, I spotted these Field Roast Miniature Corn Dogs. I can honestly say I don't have much corn dog eating experience, but I do love corn bread, corn toasties and corn muffins! So I'm thinking, it's plant based/vegan, let's give it a try! I then proceeded to purchase a bag and brought them home.
We have tried other plant based Field Roast meat & cheese products and have yet to be disappointed.
One evening we're opening the fridge and freezer (you know how that works…you keep doing that over and over until something exciting pops out at you, lol ). I grabbed the Miniature Corn Dogs announcing this is it!
The package says you can either microwave or oven bake them, it also states on the package and on their website "Our award-winning Plant-Based Mini Corn Dogs are crafted with our savory Classic Smoked Frankfurters and coated with our traditional cornbread batter. They're perfectly crispy, taking you back to summertime flavors of country fairs and amusement parks." Sounds delicious!
After pondering which way to cook them, we decided on the oven method. Preheat the oven to 350 degrees, place them on a baking sheet and cook for 20 minutes. The microwave method requires placing them on a microwave safe plate, and microwave for 1 minute 30 seconds. Instructions are listed on the package.
There are approximately twelve Field Roast corn dogs in the package, and although they are mini, they are a perfect size for an appetizer for two or a meal for one. It's ten ounces of product, so I guess it all depends on how hungry you are and what else you may or may not be serving with it.
All we did was dip them in organic yellow mustard and eat them as a finger food. The coating is slightly sweet and with the consistency of the plant based product within, they're really good! A nice combination! You could also serve them with a sweet and sour sauce, barbecue sauce, whatever your preference happens to be. The possibilities are unlimited.
Each package contains 12 mini corn dogs, this is the nutritional information for 4 corn dogs:  Calories 260, Total Fat 13g, Trans Fat 0g, Saturated Fat 1.5g, Solid 530mg, Total Carbs 29g, Dietary Fiber 0g, Sugars 6g, Protein 8g.
I paid $7.53 at Publix and $5.98 at Walmart for one bag of these mini corn dogs.
Field Roast Mini Corn Dogs Ingredients and Nutrition Facts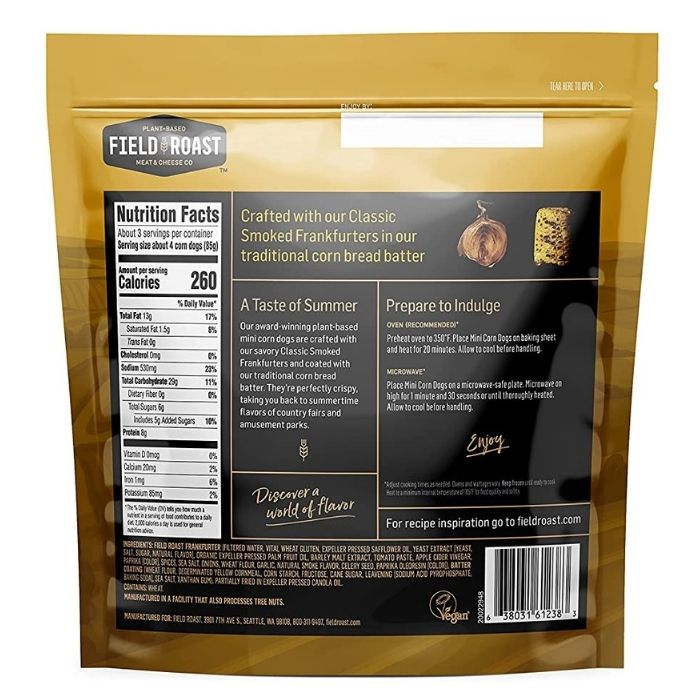 Would I buy these Field Roast mini corn dogs again?
I would definitely buy this product again being that it's very versatile, you can bake them in the oven or pop them in the microwave. Have you tried this product? If so we'd love to hear from you!  Please leave a review!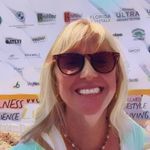 Sue
Sue's a lifelong horse lover living in beautiful South Florida.  She enjoys reading, cooking, shopping, and travel. Check out more from Sue!