Rapunzel Vegan Sea Salt Vegetable Bouillon Cubes Review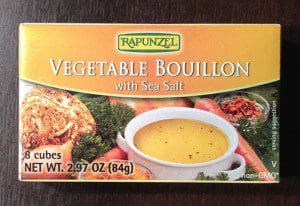 Product Name: Rapunzel Vegetable Bouillon with Sea Salt
Product Description: Vegan vegetable bouillon cubes made with sea salt and organic ingredients.
Brand: Rapunzel
Dietary Notes: Non-GMO, Organic, Gluten Free, Soy Free
Summary
This Rapunzel Vegan Vegetable Bouillon with Sea Salt has amazing flavor and it's non-gmo and made with organic ingredients. Great to keep on hand instead of buying the expensive cartons of broth. This sea salt flavor is my favorite bouillon cube so far!
Community Rating:
( reviews)
Rapunzel Vegetable Bouillon with Sea Salt Review
I've been wanting to make my own veggie broth for a while now, but this Rapunzel bouillon is my current favorite way to make yummy vegetable broth!  I go through a lot of broth since I try not to use a lot of oil when sautéing veggies so I use a bit of broth instead.  Also, once a week I cook a big batch of grains to eat throughout the week (quinoa, millet, brown rice, etc) and instead of using just water I'll use broth for some added flavor.  These bouillon cubes are easy to use and they are so yummy!  We normally have to buy the "No Salt" version of this broth since it's the only one sold in our local supermarket.  The no added salt kind is really good too but I always have to add salt to it haha.  Since apparently I always complain about this to my boyfriend, he was the one to spot their sea salt version at the Healthy Living Market and buy it (major points for him!).  They make an herbal version too, which I'd love to try.
We used this bouillon to make a Mexican spiced black bean risotto and it came out amazing!  We make up our own different versions of risotto quite often and I know from experience that the broth you cook the arborio rice in makes a huge impact on the overall flavor of the dish!  This is definitely my favorite broth to use for risotto that I've come across so far!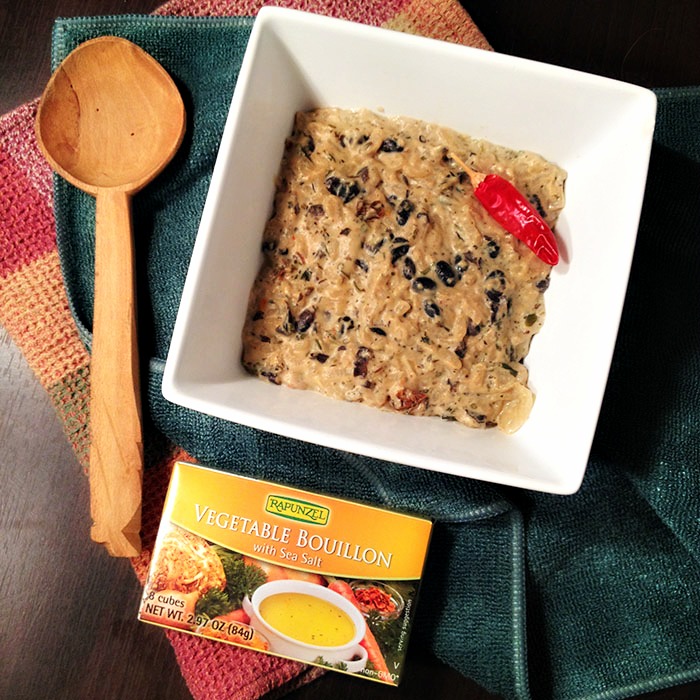 This bouillon is a product of Switzerland and it's Non-GMO and contains only premium organically grown ingredients (so the package states).
Rapunzel Vegetable Bouillon Cubes Ingredients and Nutrition Facts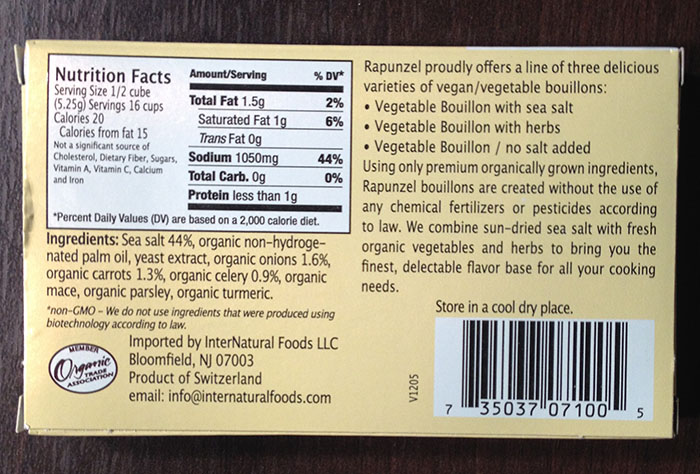 When I'm cold and I want a quick hot drink or snack, I put half a cube of this in a big mug and pour boiling water from the tea kettle over it and stir.  Then I'll add a bunch of little diced up cubes of firm tofu right from the package, crush up a few saltines to float on top, and I have an almost instant healthy soup mug snack thingy!
What do you think of this Rapunzel bouillon (if you've tried it)?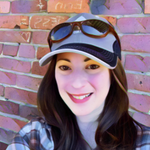 Nicole
Long time vegan living in upstate NY.  Web developer and founder of Vegan ShowOff.  She's addicted to ice cream and loves hiking, snowboarding, gardening, and travel.  Read more from Nicole!