Product

Endangered Species Sea Salt and Lime Crème Filled Dark Chocolate Bar

Brand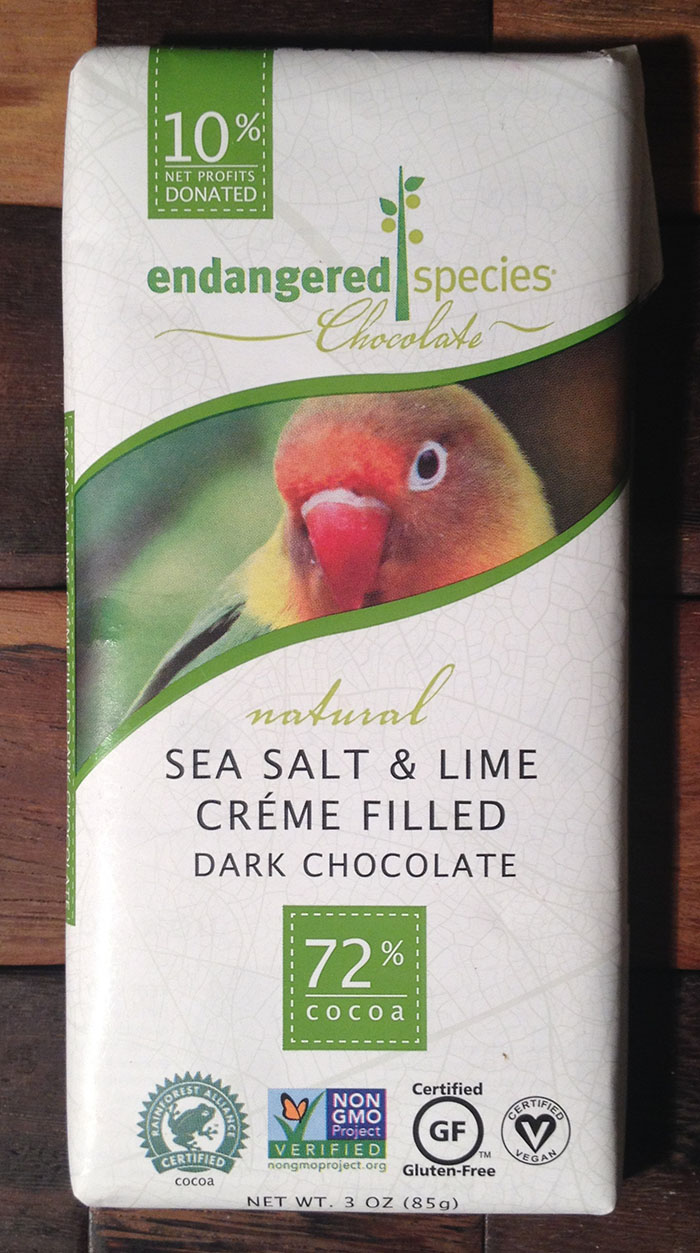 Summary
This is a great company with a delicious line of vegan dark chocolate bars, but these "cream" filled bars were a huge disappointment. The dark chocolate was tasty but the cream filling is very sparse and not a creamy consistency at all. The filling appears to just be sugar, palm oil, and natural flavorings, which also make it less desirable to me.
I saw a full page ad in VegNews magazine for these cream filled chocolate bars and immediately tore it right out of the magazine so I'd remember to look for them when they came out.  Endangered Species Chocolate Bars are usually really good and reasonably priced.  For these bars I was just picturing their usual chocolate bars with a creamy gooey center, almost like a Caramello (one of my old favorite candy bars).  When I finally spotted these at my local health food store I grabbed a few different flavors and got all excited to rip them open and try one!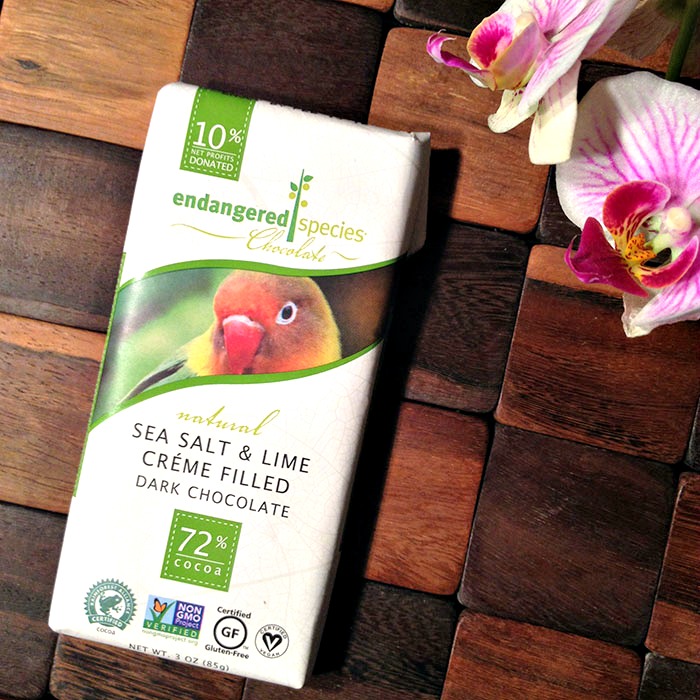 Well I'd be lying if I said I wasn't disappointed because it was definitely a huge letdown when I bit into one and it wasn't at all what I'd expected.  The layer of dark chocolate on the outside was very thick and left little room for a sufficient cream filling.  On top of that what was even worse was that the "creme" wasn't even creamy at all!  It's like super hard! Not as solid as the chocolate but about the hardness of coconut oil when it's refrigerated (stiffer though).  It's actually just like my jar of coconut butter when I accidentally put it in the fridge.  There is a hint of sea salt lime flavor mixed in there so that part was up to par.  I just really thought it would be like a creamy coconut whipped cream type filling.  Maybe my expectations were just totally off base or something!  I reviewed the ingredient list to try to figure out what the "creme" inside was actually made of and it looks like it's just palm oil and sugar with natural flavorings added.  Yuck that does not sound good at all!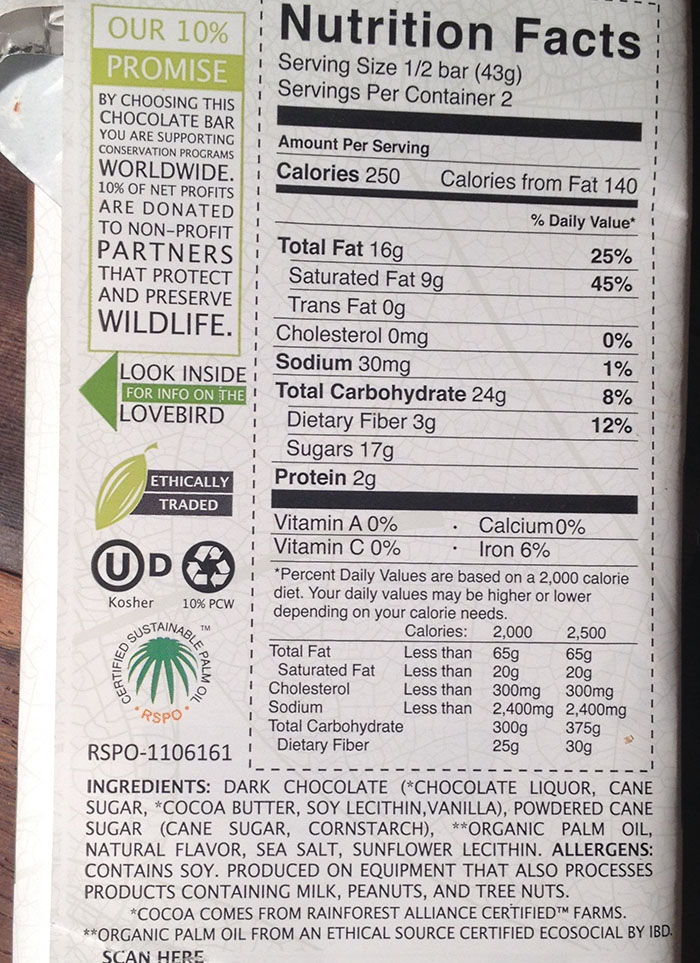 It's too bad because it's a great company and they give 10% of their net profits to wildlife and humanitarian related charity's.  All of their bars are also certified fair trade and they get their cacao beans from ethically traded shade grown sources .  I don't like giving them such a bad review (and I do love many of their vegan dark chocolate bars), but these bars were truly a disappointment.  I actually bought this a few months ago and I still have half of it left, which should tell you something since chocolate bars usually last about 2 days max around me!
I'm curious to know other people's thoughts about these cream-filled bars so if you've tried them leave your review below!
Leave a Review
Overall Rating:
Endangered Species Sea Salt & Lime Crème Filled Dark Chocolate Bar