It's that time of year again when sneezing fits, sniffly noses, and sore throats tell us that the seasons are changing.  It is always tough to find a natural treatment to help the symptoms.  Here are five vegan remedies that can help fight the common cold and flu.
1.  Garlic 
Garlic is a flu-fighter, with a wealth of scientific data available singing its praises.  For example, allicin, a natural element in this superfood, releases immunity-enhancing compounds when chewed or crushed. 
If you have taken the day off work to recover, the brave – and most effective – approach of chewing a raw garlic clove three times a day may be feasible.  However, it can be easily combined into many recipes for those not fond of the taste.  For example, try garlic soup; finely chop and mix into a stir fry or crush a few cloves to use in a pasta sauce.  Don't hold back, but be cautious of consuming raw garlic on an empty stomach, as this may result in discomfort.
2.  Apple Cider Vinegar 
Apple cider vinegar can make a warming, throat-soothing drink with antibacterial and probiotic properties.  The acidity of the cider vinegar and its probiotic cultures work to fight against harmful bacteria.  At the same time, the warmth and spices can reduce a fever and relax the body.
How to Make an Apple Cider Vinegar Tonic
Add two tablespoons of organic apple cider vinegar to boiling water, and use 

the 'cloudy' vinegar variety

 for the most significant benefits.

 Add half a teaspoon each of cayenne pepper, turmeric, and cinnamon.  These spices also boast anti-inflammatory compounds, aiding flu recovery and adding a 'kick' to the flavor. 

 Add a teaspoon or two of maple syrup or a 

vegan honey alternative

, making the drink far more palatable.
The cayenne is sure to aid in congestion – don't be alarmed if your nose runs more than before – this is beneficial and preferable to that 'blocked up' sensation.
3.  Miso Soup 
Miso soup is a mighty vegan alternative to the traditional chicken soup flu remedy.  Like apple cider vinegar, it contains probiotics and a wealth of other nutritious properties, including antioxidants, anti-inflammatories, and B vitamins.  Of course, it also goes without saying that there's nothing nicer than a warming bowl of soup when you're shivering and sniffling.
Use miso paste rather than the powdered, packaged variety for the healthiest soup.  To boost the medicinal value of your meal, add cubes of tofu, chopped ginger, garlic, and greens (try chard).  This will fill you up and help give your body the strength it needs to fight the virus.
4.  Banana Ice Cream (Nice Cream)
Banana 'nice-cream' may be one of the most commonly shared and praised vegan recipes, but it must be added to this list of flu-fighters simply for its feel-good factor.  When you are at the feverish stage of the flu with an aching throat and little appetite, there is genuinely nothing more glorious than a frozen dessert.  Unlike conventional dairy ice cream, this vegan version contains no added sugar and is high in vitamins and minerals.  Bananas can even help to boost your mood because they contain vitamin B6, which the body needs to properly use and make serotonin. 
How to Make Banana Nice Cream
Freeze peeled bananas for at least six hours – or overnight – and then blend, adding a dash of your favorite plant milk.  Coconut water also works well. 

Add a tablespoon of nut butter to boost the flavor and the healthy fat content of your nice cream. 

For a chocolate version, add a tablespoon of raw cacao powder before blending.  Delicious!
5.  Bliss Balls 
Another vegan favorite, bliss balls, are a tasty treat that are surprisingly very powerful in fighting colds and flu.  Zinc is one of the essential nutrients required to fight a flu virus and aid the immune system.  So combining foods rich in zinc sources – such as nuts, seeds, and oats – is a fantastic way to raise zinc levels in your body.
How to Make Bliss Balls
Combine a cup of mixed nuts, seeds, and oats with dates.

Add a tablespoon of coconut oil (which also has antibacterial properties) and a tablespoon of cacao powder.

Blend, then roll into portions depending on the size of bliss balls you want.  These can be refrigerated for up to ten days – and hopefully, you'll be feeling far better by then.
Here's a healthy and delicious chocolate bliss ball recipe from Nutriciously.
While there is no "cure-all" for the common cold or flu, adding some of these vegan remedies into your regular routine may help shorten the duration of your sickness and make you feel better faster.  We hope you stay healthy and well during the winter months!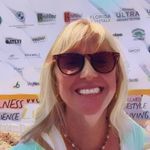 Sue
Sue's a lifelong horse lover living in beautiful South Florida.  She enjoys reading, cooking, shopping, and travel. Check out more from Sue!