Gardein Ultimate Falafel Burger Review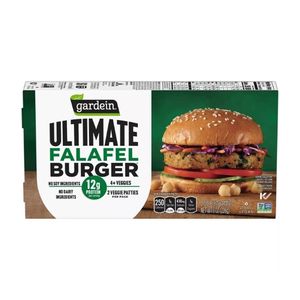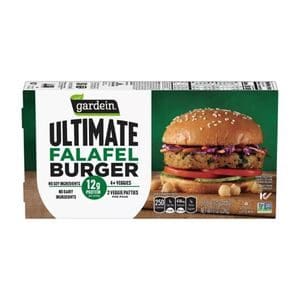 Product Name: Gardein Ultimate Falafel Burger
Product Description: Inspired by the beloved Middle Eastern street food, these vegan falafel burgers are made with hearty chickpeas and four vegetables, then seasoned to perfection.
Brand: Gardein
Dietary Notes: Soy Free, Non-GMO, No Added Sugar
Summary
An easy alternative to making an out-of-the-box lunch or dinner. It's a good-sized patty that's very versatile either on a pita or roll, just add your favorite toppings.
Community Rating:
( reviews)
Gardein Ultimate Falafel Burger Review
While falafel's origin is controversial, according to most people, it was developed in Egypt, however by whom and when remains a matter of debate.  Falafel is made from chickpeas or fava beans, sometimes both, plus fresh spices and herbs.  The authentic way to cook falafel is by deep-frying it.
For us, it originated in the early 90's when my stepdaughter was attending college in Vermont.  One weekend she's visiting and makes the announcement that she's tried falafel and really likes it!  And yes, we too should try it!  My husband and I looked at each other with very confused expressions, and said what? What are you talking about? And how do you spell it?  Looking back we were very falafel uneducated, but willing to learn!
Soon, thereafter, I remember searching my local grocery store and finding falafel in a box!  Brilliant!  All you do is add water.  Ok, I can handle that.  You then roll it into a small ball, add a respectable amount of oil to a frying pan and cook until it's done.  What a concept and truthfully there are many brands out there today that are seriously delicious right out of a box or even frozen.  Check out our Trader Joe's Frozen Falafel review if you're interested in frozen falafel balls.
In 2010, we had the incredible opportunity of traveling to Beirut, Lebanon with very dear friends.  He was born in Lebanon and immigrated with his family to the US as a teenager.  Just a side note, he makes the most delicious homemade falafel!  While in Lebanon, our friend says "we're going to take you to this falafel restaurant that was featured on Anthony Bordain".  There are two shops next door to each other owned by brothers, which at the time were mortal enemies and not speaking to each other.  All that aside, we had the most amazing falafel ever!  So fresh and tasty!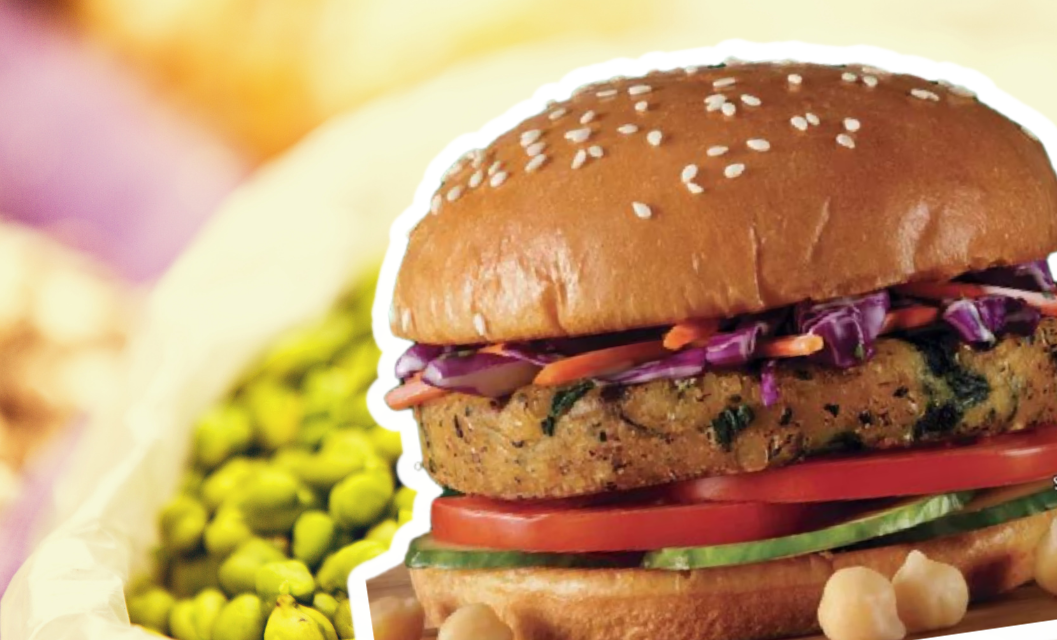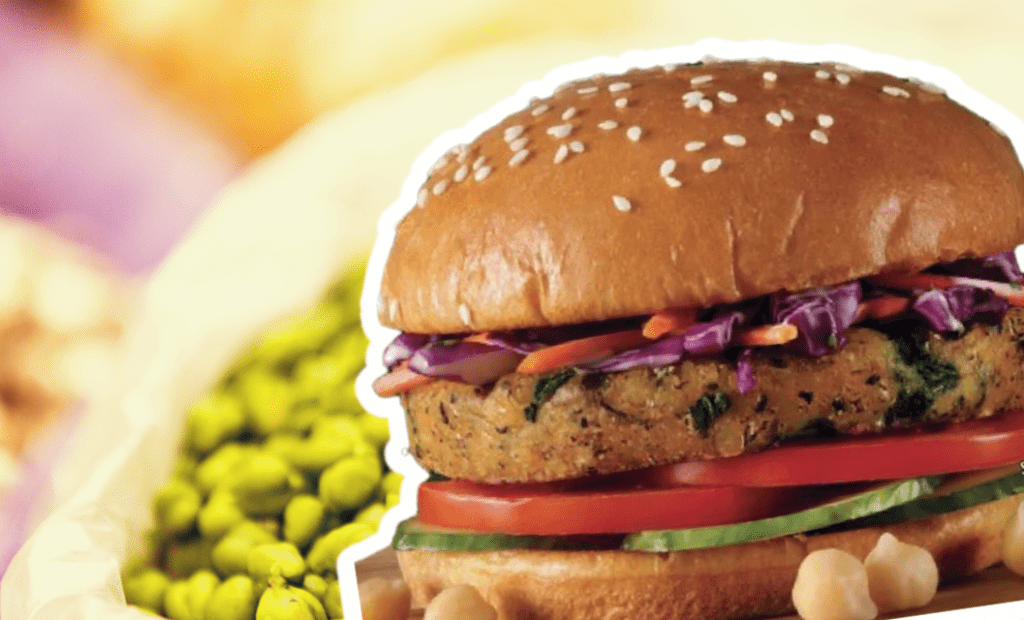 Let's fast forward to a few weeks ago, while in my local grocery store I come across Gardein's Ultimate Falafel Burger in the freezer section. Gardein makes an assortment of delicious plant-based products, so I proceeded to place them in my shopping cart.
There are two veggie patties per box.  We decided on the oven method, and actually placed them side by side with Gardein's Chipotle Black Bean Burgers.  A Gardein Burger feast!  The other cooking options are stovetop, microwave, and grilling.
We found the Gardein Ultimate Falafel burger to be a bit spicier than we expected and also had a more cake-like consistency.  We served our feast with an assortment of steamed vegetables and some Right Rice.  There are many ways to serve them.  Some popular options are on a pita with sliced tomatoes, radish, mint, cucumber, tahini, or even vegan tzatziki sauce.  You can be as creative as you wish!
Gardein Ultimate Falafel Burger Ingredients and Nutrition Facts
Nutritional Facts: 2 servings per container, 1 burger patty is 250 calories, Total fat 11g, Saturated fat 1g, Trans fat 0g, Polyunsaturated fat 3.5g, Monounsaturated fat 6g, Cholesterol 0mg, Sodium 430mg, Total carbs 25g, Dietary fiber 5g, Total sugars 3g, Protein 12g, Vitamin D mcg, Calcium 60mg, Iron 3.3mg, Potassium 330mg.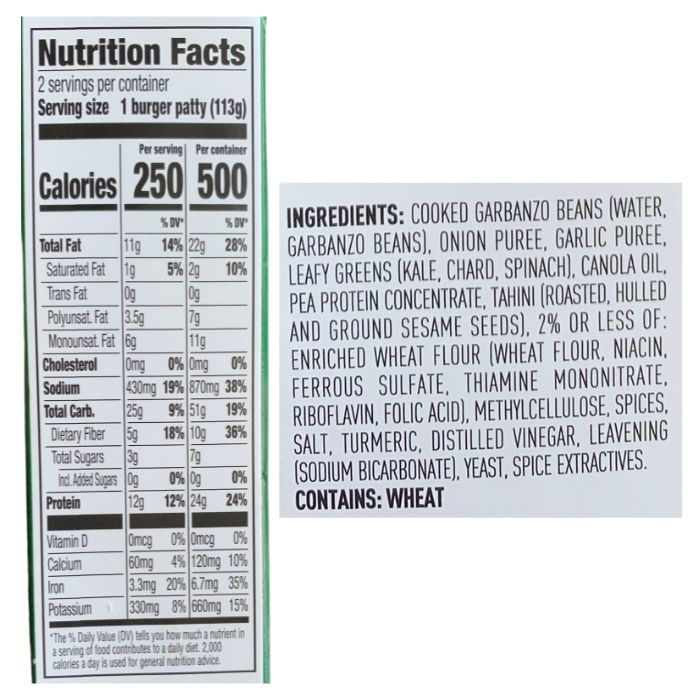 Would I buy these Gardein Ultimate Falafel Burgers again?
Although I've purchased many Gardein products (my favorite is the Gardein Meatballs), this particular product did not meet my personal expectations, however if you're looking for a quick healthy burger with a bit of spice, these are definitely for you.  Price Range:  Target $4.20 / Publix $6.60.  Have any of you tried these frozen falafel burgers yet?  If so, leave your opinion below!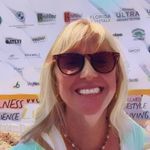 Sue
Sue's a lifelong horse lover living in beautiful South Florida.  She enjoys reading, cooking, shopping, and travel. Check out more from Sue!